What makes Cahoots different?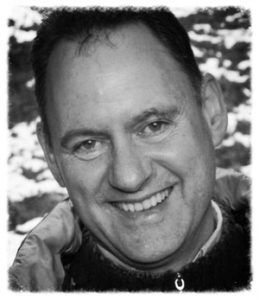 Mark here, owner and manager of Cahoots. I'm passionate about photo books but I was frustrated with the difficulty of making a photo book with complex and buggy software.
That's why I make sure that Cahoots provides an exclusive suite of user friendly tools, along with as much help as you need, to successfully design a beautiful, one of a kind, coffee table book that you'll be proud to display.
Learn why our customers keep coming back. Consider these important reasons for choosing Cahoots:
Our Software
Our exclusive software is super easy to use, flexible, and comprehensive
Creative Freedom
With our Cahoots Easy Designer for Windows and macOS, just drag and drop layouts, photos, and backgrounds. With "Expert Mode" switched on,  you can access more advanced features with tremendous options for creative layouts and page designs
Our Tailored Assistance
We offer a complete range of assistance options
Just The Help You Need
Our Help Me Do It services such as workshops, private book consultations, and a growing list of video tutorials are all available to ensure your photo book project runs smoothly. You won't be left wondering where to turn or how to go about getting some real help.
Our Design Service
We offer an exclusive design service - just bring us your images
Don't Have The Skills?
If you wish, we can take your brief, in person, or online, and design a bespoke photo book that shows your photos at their best.
We are a full service photobook business. Using our Do It For Me design service guarantees you will have a book you are really happy with!
Accessible Support
When you call us, you get to speak to us, right here in Australia
Australia Based
When you call us, you get to speak to us, right here in Australia, not a support department or offshore helpdesk. You'll talk directly to someone that uses Cahoots software on a daily basis – so we'll never have a need to issue you with a ticket number!
Our Promise
We offer a no quibble 100% satisfaction guarantee.
Our Guarantee
We stand behind our products in every respect.
In the unlikely event a production defect is encountered, simply return it and we will do our very best to fix it to your satisfaction, or we will cheerfully give you a full refund of the cost of the book.
Our Value Proposition
Our added inclusions ensure our books offer excellent value.
Consider What's Included
We offer longevity of the binding, quality paper, translucent fly page, head and tail bands, no logo/branding, delivery timeframe, quality of service and support, showroom/display facilities, and the safety net of our 100% satisfaction guarantee!
Read more on what others are saying about Cahoots . . .