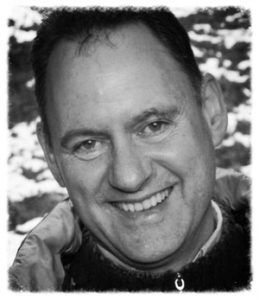 Mark here, owner and manager of Cahoots. I'm passionate about photo books but I was frustrated with the difficulty of making a photo book with complex and buggy software.
That's why I make sure that Cahoots provides an exclusive suite of user friendly tools, along with as much help as you need, to successfully design a beautiful, one of a kind, coffee table book that you'll be proud to display.
We are always listening to what our customers tell us, and in response we are proud to extend our products and services to include hinged layflat paper, slideshow movies, and our new Cahoots Folio Binders.
Learn why our customers keep coming back. Consider these important reasons for choosing Cahoots:
Our exclusive software is super easy to use, flexible, and comprehensive. With our Cahoots Easy Designer for Windows and macOS, just drag and drop layouts, photos, and backgrounds. With "Expert Mode" switched on,  you can access more advanced features with tremendous options for creative layouts and page designs

We offer a complete range of assistance options. "Help Me Do It" services such as workshops, private book consultations, and a growing list of video tutorials are all available to ensure your photo book project runs smoothly. You won't be left wondering where to turn or how to get real help.

We offer an exclusive design service. If you wish, we can take your brief, in person, or online, and design a bespoke photo book that shows your photos at their best. We are a full service photobook business. Using our "Do It For Me" design service guarantees you will have a book you are really happy with!

Accessible support. When you call us, you get to speak to us, right here in Australia, not a support department or offshore helpdesk. You'll talk directly to someone that uses Cahoots software on a daily basis – so we'll never have a need to issue you with a ticket number!

We offer a 100% satisfaction guarantee. In the unlikely event a production defect is encountered, we'll fix it, or your money back.

Lastly, we believe our books offer excellent value. If comparing us to others, make sure you compare apples with apples and take into account the longevity of the binding, paper quality, translucent fly page, head and tail bands, lack of Cahoots logo branding, included pages, delivery timeframe, quality of service and support, showroom/display facilities, and the safety net of our 100% satisfaction guarantee!
and furthermore . . .
We offer just the right amount of choice – Satin, Layflat, or Matt? Our finishing and production options will not overwhelm you. At the same time we offer choices that cater to most people's needs. Learn more about our book features and finishing options, including our premium layflat books.
Product and service innovation. Cahoots was amongst the first to introduce hinged layflat photobooks, and now we are pleased to offer our unique folio system and "memory bank" binders that complement our new loose page printing service.
Our quality books are handmade to the highest standards, using hard case traditional book making techniques that ensure your book will last. Our books are stab stitched. Don't be satisfied with lower quality perfect binding.
We are locally owned, independent, and based in Subiaco, W.A. Your custom is a practical way to support small business.
Our books are also proudly made in Australia, in Perth. W.A. Unlike some of our competitors, our printing is done right here in Australia, and our standard image and fabric hardcovers are made to order from basic supplies.
Save on postage by picking up your order from our Subiaco store. However, we can ship to Darwin, Adelaide, east coast capitals, in fact anywhere in Australia or overseas.
Our store in Subiaco, W.A. offers a huge range of sample books for inspiration. You'll get to see, touch and feel our books – so you'll know exactly the quality of books you'll get by choosing Cahoots. If you can't make it to the store, you can see a range of books in our online gallery. Remember too, that we offer a 100% satisfaction guarantee!
Read more on what others are saying about Cahoots . . .